KEEZ Weekly Digest - LUKSO's NY Fashion Week Splash, Universal Profile Debut & KEEZ's Global Reach!
Dive into this week's KEEZ Weekly Digest, a vibrant showcase of LUKSO's significant footprint at NYC Fashion Week, the Universal Profile's game-changing debut at Dappcon Berlin, and more! Engage with Landon and Beef as they navigate the glitz of fashion week, while the Wrap UP! segment unearths the monumental release of Universal Profiles. Moreover, relive the inaugural LUKSO MeetUP! in Berlin, a testament to the burgeoning creative community, and explore KEEZ's global impact, highlighted by our presence at Tokyo's DCentralCon. From grassroots community initiatives to global stages, our digest captures the essence of a dynamic week within the LUKSO ecosystem. Dive in and Stay Pink!
KEEZ NEWSLETTER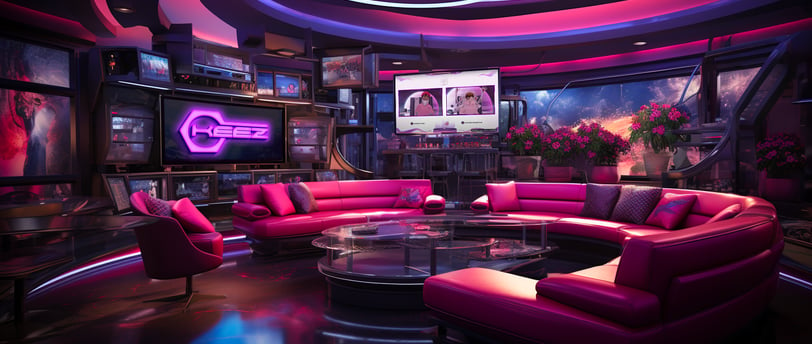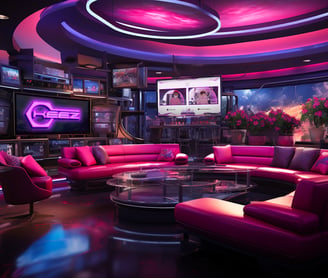 Subject: KEEZ Weekly Digest - LUKSO's NY Fashion Week Splash, Universal Profile Debut & KEEZ's Global Reach!
Dear KEEZ Community,
Another week, another whirlwind of vibrant activities and breakthrough moments within the LUKSO ecosystem! Dive into a week teeming with fashion, tech, and community.
LUKSOfam: Ep. 20 | BoysClub x LUKSO Olde Money | DappCon, & LUKSO's Welcoming Touch!
Dive deep into LUKSO's dazzling presence at NYC Fashion Week with our hosts Landon and Beef. Highlights include:
LUKSO's footprint at NYC Fashion Week: Revel in the glam, buzz, and excitement surrounding the LUKSO x BoysClub party.

Sage's recount: Though he couldn't be there live, his narrative sure brought the events to life for all of us!

DappCon Berlin in the spotlight: Embrace a future of DApps, the ingenuity of Universal Profiles, and, not to forget, the unique juice stand initiative marking LUKSO's touch of community warmth.
Wrap UP! | Universal Profile Debut at Dappcon & LUKSO's Next Chapter | LUKSO Weekly Highlights
This week, embark on a mesmerizing journey with:
Universal Profile's Grand Release at Dappcon Berlin: Feel the pulse and momentum of this monumental event.

Dive deep into LYX's journey in our segment "UP and to the Right."

Latest in "Network Updates" and the charm of the week's 'The Pinkest Tweet'.
Stay at the forefront of LUKSO's universe that seamlessly blends Fashion, Art, Music, and Entertainment.
LUKSO MeetUP!
In a unique twist, PinkPill. and Wrap UP! hosts, Alts Anonymous and Ethalorian, created an exclusive video for the first-ever LUKSO MeetUP! at the LUKSO headquarters in Berlin. Celebrate the essence of LUKSO's creative community and the vibe of memes and Pink Pills.
KEEZ at DCentralCon
We're proud to announce our participation at DCentralCon in Tokyo. Notables:
Main Stage Showcase: Don't miss our prime slot on September 20th at 10:30pm EST where Ethalorian and Alts Anonymous reveal a special video.

Community Leadership: An ode to @nftblack_eth for his dedication in spearheading a community-driven KEEZ/@lukso_io presentation.

Local Pink Pilling: We're all about grassroots movements. Want to take the lead in your locality? Let's make it happen together!
LUKSO at DappCon Berlin 2023
In case you missed it, Stephen Horvath took the stage at DappCon Berlin, delivering one of the most enlightening talks on the future of Universal Profiles in the web3 ecosystem. Eth and Alts couldn't help but share their take on this presentation that's reshaping our understanding of the future web.
As our journey continues to unfurl, we're endlessly inspired by our community's passion and commitment. Here's to another week of innovation and unity!
Stay Pink,
The KEEZ Team.