KEEZ Weekly Digest - LUKSO's NYC Fashion Week Stint & the Unveiling of Web3 Discord Alternative!
Unveil the highlights of LUKSO's week in the latest KEEZ Digest! Delve into the LUKSO x BoysClub partnership, NYC Fashion Week's glitz, and our resilient Wrap UP! episode. Relish the grandeur of the Olde Money Party, celebrated by KEEZ's own Sage and Yellowturtle. Stay Pink! 🌸
KEEZ NEWSLETTER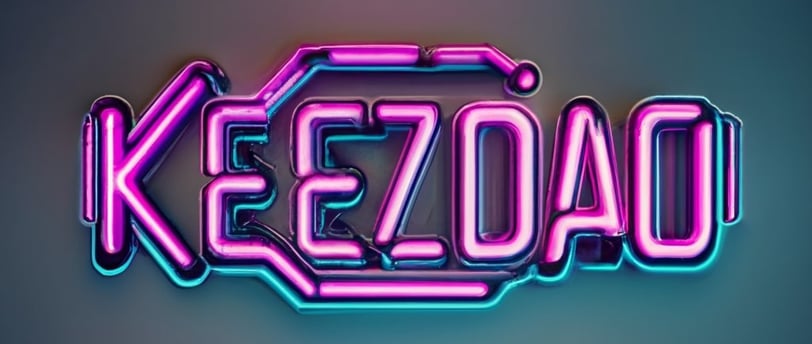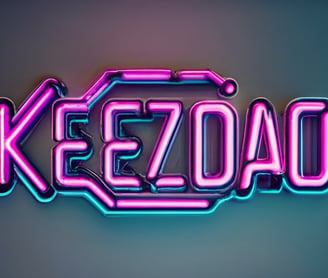 Subject: KEEZ Weekly Digest - LUKSO's NYC Fashion Week Stint & the Unveiling of Web3 Discord Alternative!
Dear KEEZ Community,
What a week it has been! The world of LUKSO has been brimming with innovation, celebration, and a touch of tech hiccup. Your unwavering support propels us forward, and we are thrilled to walk you through the exhilarating events that transpired in our ecosystem this past week.
LUKSOfam: Ep. 19 | LUKSO x BoysClub, Fashion Week Buzz, & New Staking Horizons!
Episode 19 of LUKSOfam delves into the captivating synergy between LUKSO and BoysClub, a partnership paving the way for an avant-garde digital fashion experience. We then transport you to the illustrious Olde Money Party amidst NYC Fashion Week, where LUKSO's presence was nothing short of magnetic. Unpack the manifold nuances of blockchain in fashion and glimpse into DAppNode's recent staking initiative that promises to fortify LUKSO's foundational ecosystem.

🔗 Engage with LUKSOfam Ep. 19.
Wrap UP! | Unearthing CommonGround: The Web3 Discord Alternative | LUKSO's New Frontiers
CommonGround emerges as the Web3 torchbearer in this week's episode of Wrap UP!, promising a transformative approach to digital community interactions. While our "Up and to the Right" segment deciphers the week's financial contours, "Pinkest Tweet" showcases the week's most vibrant tweets. Despite an unexpected technical glitch during our live stream, the resilience of our team shone brightly as we rallied to ensure the complete episode reached you. It's moments like these that define our commitment and the spirit of KEEZ. As always, our pursuit is enlightenment, not investment.

🔗 Dive Deep with Wrap UP!.
NYC Fashion Week: The Olde Money LUKSO x BoysClub Party!
LUKSO left an indelible mark at the Olde Money LUKSO x BoysClub party for NYC Fashion Week. The air was thick with anticipation, the venue exuding grandeur, and the attendees dripping in fashion finesse. Two of our esteemed KEEZ members and Core Contributors, Sage and Yellowturtle, graced the event, embodying the ethos of our community. With impeccable vibes, this gathering exemplified the confluence of fashion, tech, and community.
Closing out this week, we extend our heartfelt gratitude for your unwavering faith and enthusiasm. It's a journey of evolution, growth, and discovery, and with you by our side, every step feels monumental.

A Note of Resilience and Adaptability
Technical glitches, while frustrating, offer a moment to reflect on our journey. The hiccup during our Wrap UP! live stream could have been a setback, but instead, it showcased the grit, adaptability, and resilience of our incredible team. We turned a challenging moment into an opportunity, ensuring our insights reached you without delay. This spirit, the spirit of KEEZ, is one of tenacity and relentless pursuit of excellence. It serves as a reminder that we're not just here to create but to adapt, learn, and grow.
Looking Forward
While we didn't have a PinkPill. episode this week, rest assured that our teams are tirelessly working behind the scenes to bring you thought-provoking content that delves deep into the heart of the LUKSO ecosystem. As always, stay tuned, and be prepared to embark on yet another thrilling week with us.
To our cherished community, your involvement continues to shape the direction and narrative of LUKSO. We value your feedback, your enthusiasm, and your unwavering belief in our mission. Let's continue forging this path together, illuminating the intersections of technology, fashion, community, and innovation.
Here's to another week of discovery, collaboration, and evolution in the LUKSO universe.
Stay Pink,
The KEEZ Team.