KEEZ Newsletter 09.04.2023
Dive into the latest KEEZ Weekly Digest, your essential source for updates on the LUKSO ecosystem. This week's highlights include a profound exploration of digital identity with PinkPill., the riveting Grayscale vs. SEC showdown on Wrap UP!, and the much-anticipated LUKSOfam episode gearing up for ETH Warsaw. Stay informed about Ethereum's future, Web3's evolution, and key discussions around decentralized technologies. Join the KEEZ community as we navigate the dynamic world of blockchain, digital identity, and the ever-evolving LUKSO narrative.
KEEZ NEWSLETTER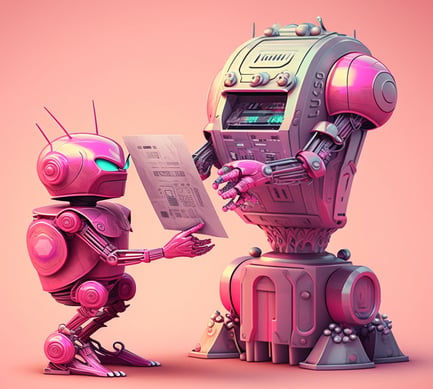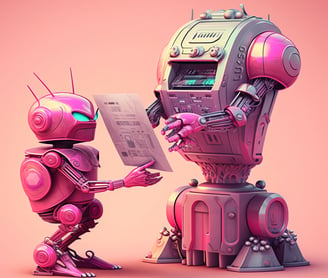 Subject: KEEZ Weekly Digest - PinkPill. Explores Digital Identity & LUKSO's Upcoming Impacts Revealed!
Dear KEEZ Community,
The past week has been a hive of activity, discussion, and groundbreaking revelations in the LUKSO ecosystem. We're thrilled to keep you in the loop with the latest developments, insights, and conversations that shaped our world.
PinkPill. | Ep. 03 | A New Hope for True Digital Identity | LUKSO
Our journey with PinkPill. takes an introspective turn this week, diving deep into the complexities of digital identity. Join us in Episode 3:
Dive into a profound exploration of the digital identity landscape with insights from the legendary Doc Searls, chief editor of the Linux Journal.

Grapple with the essence of identity in both the online and real world, and witness the compelling arguments for a more humane approach to our digital selves.

Understand the promise of Ethereum, ERC725, and LSP0 within the LUKSO Network. The episode poses a question: Can we evolve from faceless digital identities to systems that truly echo our humanity?
For an extended exploration, read the detailed article by Doc Searls: Linux Journal's New Hope for Digital Identity.
Wrap UP! | Grayscale vs. SEC Showdown | LUKSO Blockchain Highlights
Gear up, KEEZ Community, for an intense episode of Wrap UP! This week's highlights:
The Grayscale vs. SEC face-off: Understand the stakes and implications of this ongoing battle.

DAppNode integration with LUKSO: A look into its transformative potential.

Twitter's venture into crypto payments: Grasp the significance of this audacious move in the broader digital landscape.
As always, remember: our journey is not about financial advice, but about illuminating the path of knowledge and insight.
Delve into Mince's Memes for a lighthearted touch: Mince's Memes.
LUKSOfam: Ep. 18 | Anticipation for ETH Warsaw & LUKSO's Future Impact
Tune into LUKSOfam's latest episode, where we:
Gear up for LUKSO's presence at ETH Warsaw, exploring its potential ripple effects on the broader ecosystem.

Glimpse into the eagerly awaited speeches from key figures like Callum Grindle, Hugo Mascelet, and Bianca Buzea. What might their insights reveal for LUKSO's direction and the broader Web3 narrative?

Discuss LUKSO's rise in prominence as a key sponsor in the Ethereum community, touching upon our aspirations in steering the Web3 conversation.

Highlight the Berlin community meetup: A glimpse into its developer-focused themes and its implications.

Speculate on Commonground's announcements, Friend.Tech's positioning, and the intriguing potential of LOOKSO.

Celebrate community spirit with Mince's memes, wrapping up our episode with a touch of humor and camaraderie.
As always, your involvement, thoughts, and voice are pivotal in shaping the LUKSO tapestry. Let's walk forward, hand in hand, towards yet another week of discovery and growth!
Stay Pink,
The KEEZ Team.