Exploring Co-Living and Sustainable Communities with Cabin
Embark on a reflective journey as the author explores the concept of co-living and sustainable communities through becoming a member of Cabin, a network city for remote workers. While dwelling in Puerto Rico, mingling with like-minded individuals and contemplating on the global impact of blockchain, the author expresses a sense of unfulfillment with current projects and a desire for more purpose-driven blockchain endeavors. The post delves into the potential of LUKSO and KEEZ to contribute to global change, urging individuals to keep faith in their efforts and the transformative potential of blockchain technology.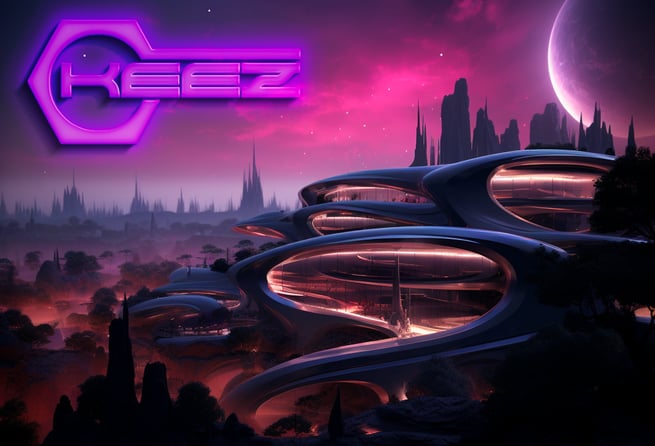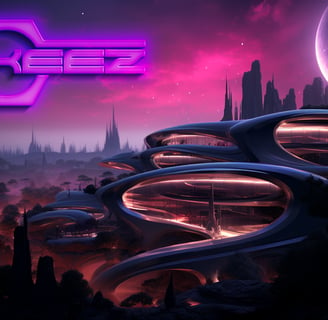 This past weekend, I officially became a member of the Cabin community. A self-proclaimed "network city of beautiful properties in nature for remote workers," which seems very fitting based on my first two days. After reading into co-living and sustainable communities, I wanted to walk the walk, and Cabin being a remote work, crypto native opportunity seemed perfect. So now I'm in Puerto Rico living at a place called Mana with seven people I just met, meditating, working out, surfing, and sharing our ideals for sustainable futures with one another. Fantastic.
Global Societal Change > Marketing a Blockchain
During my prior research and while here at Mana, I have found myself feeling some sort of unfulfillment with KEEZ and the work we do for LUKSO. It's not that I don't enjoy it, but on the Ikigai chart, I have a hard time checking boxes. Sometimes it takes a great deal of convincing. Working towards a blockchain in which two of the main selling points are creatives and digital fashion, while we at KEEZ are producing endless amounts of content in hopes of drawing in a couple more users, is hard for my activist side to feel good about. Diving into projects like Gitcoin, PDXDAO, Refidaoist, and Cabin, to name a few, makes the current suite of work feel almost meaningless. Are we working towards becoming a global difference maker? Does this work satisfy my sense of purpose in the world?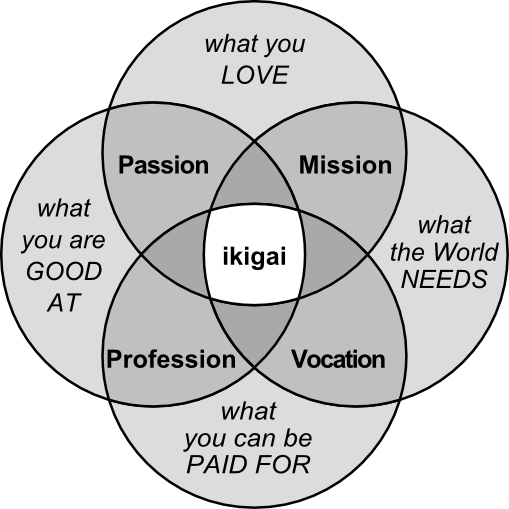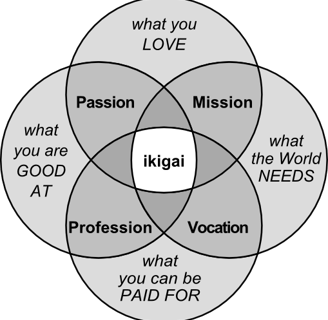 LUKSO and KEEZ are Long Term Players
This has caused me to analyze. No matter the position we are in, KEEZ is going to adapt to the energy around it. Although I don't feel personal satisfaction by working in a group that is just pushing out constant content around a blockchain that at times seems more focused on first-world problems, we can always change or adapt direction. The position we are in currently doesn't define us, and as more people join who do want to participate, others that want to see blockchain solutions offering tangible positive change will arrive.
That being said, I'm also not insinuating that LUKSO won't create positive global change. Quite the contrary. I wouldn't be here writing this post if I wasn't convinced that LUKSO and Universal Profiles weren't going to usher in a new wave of blockchain that will significantly impact millions of people. What I am insinuating is that some days I get in my own head and doubt my intuition. I look at a project like Gitcoin and think, "Why don't I spend my days supporting them instead of this fashion blockchain?" Realistically, I can do both. But more importantly, LUKSO may currently seem like an echo chamber of projects that won't make a global impact other than how I buy clothes, but it's not. It can and will be much more.
In the current status of LUKSO, we should be buying into fundamentals. The LUKSO blockchain is extremely stable, Universal Profiles will provide an easy-to-use account system for the average user, and the standard suite that the team has prepared is easy to build with and flexible for many use cases. This is prime for any sort of project, from a decentralized fashion marketplace for independent designers to a quadratic funding platform dedicated to projects solving the climate crisis.
Take a step back: KEEZ Will Assist LUKSO in Creating Global Change
The moral of the story: if you're like me and you're doubting why you're here, if this tech is worth it, if the effort you're putting in on the daily is going to pay off, just take a step back. There is a reason you have entered where you are. Just because the situation looks a certain way at the moment does not mean it'll stay like that forever. If you want to see change, be the change you want to see. The LUKSO blockchain will impact communities of all shapes and sizes, and KEEZ will produce global change for the better.